good morning quarantined bitches
Good morning bitches, let's get straight to the point: I'm bored. You're bored. Let's have some fun.
GMB has always essentially been one big list of suggestions, whether it's TV shows or podcasts or sunscreens or niche cat facebook groups. So I come to you bearing the bare minimum I can offer in these trying times: a list of things to distract you from our society swiftly falling apart at the seams.
DISCLOSURE: I have not yet watched the apparent official quarantine binge, Tiger King, but have a feeling I will need to devote an entire future edition to it.
For the full good morning bitches experience, click that title up there to view in your browser.
Podcasts
The Old Faithfuls (previous recommendations):
Do You Need a Ride?

Last Podcast on the Left (true crime + comedy, new episodes only on Spotify)

Eric in the Morning with Melissa and Whip (the 101.9FM Chicago morning show condensed down into a 35 min podcast. One of the few morning radio shows that are actually hysterical.)

My Dad Wrote a Porno

Sordid Details
New Discoveries:
Comedian Bridger Winegar invites friends onto his podcast named I Said No Gifts! but requires that they bring him a gift. Lolz. They discuss the gift and gift-related topics and somehow it ends up being laughing-out-loud-on-a-social-distancing-walk funny.
Music
New Discoveries: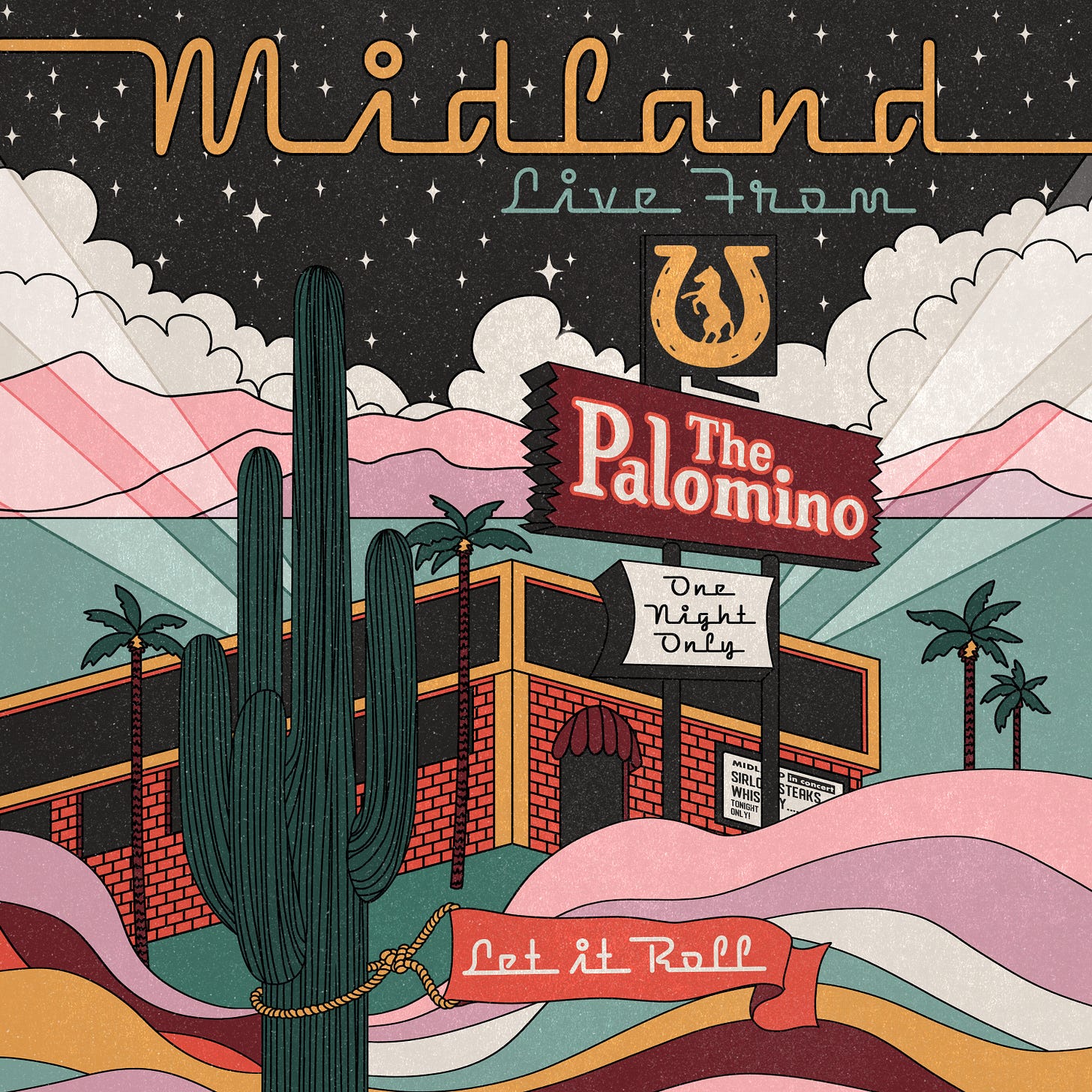 Old-school style country that will have you dreaming of summer/at least getting out of our damn houses. I'm gonna be honest, a couple of their songs sound the same (like literally the same chord progressions…) but they're still a solid group. I personally like their live album, which you can listen to here. You've prooobably heard their song "Drinkin' Problem", but my personal fav is "Burn Out". Another reason to listen to the live album? The sound of a crowd cheering is just… *chef's kiss* :
Your Smith is brimming with chill vibes that will brighten this impossibly grey weekend. My favorite is "Bad Habit", with relatable lyrics like:
"I've got a bad habit, of living rich on minimum wage"
and
"You said 'don't you ever ever ever ever change, as long as you live' // you were always good at sayin things like that, without much to give."
HAVE WE NOT ALL DATED THIS MAN???
Her other single, "The Spot", is like Carole King meets "Love Shack" and I'm HERE for it.
Alright this next one requires a bit of dark humor, and if that's not your jam then I suggest you do not open good morning bitch Britt Frazier's playlist:
With now-timely tunes such as "SICKO MODE", "Dancing On My Own", "No More Parties In LA", "Love Lockdown", and "Go Back Home", this is the perfect playlist to give you a chuckle and introduce you to some really solid bangers. You wouldn't expect a playlist that is compiled solely based on track titles to actually sound good, but I'll chalk this up as a very happy accident.
Fitness
Old Faithfuls:
Nike Running Club App (guided runs from bae of all baes, Nike Running Global Head Coach, Coach Bennett. I have put it on the record MANY times that his voice is sexy, which makes the runs fly by. Plus he is very encouraging of new runners and reminds you constantly that it's okay to go slow. Love a jog-positive sweetie!)
New Discoveries: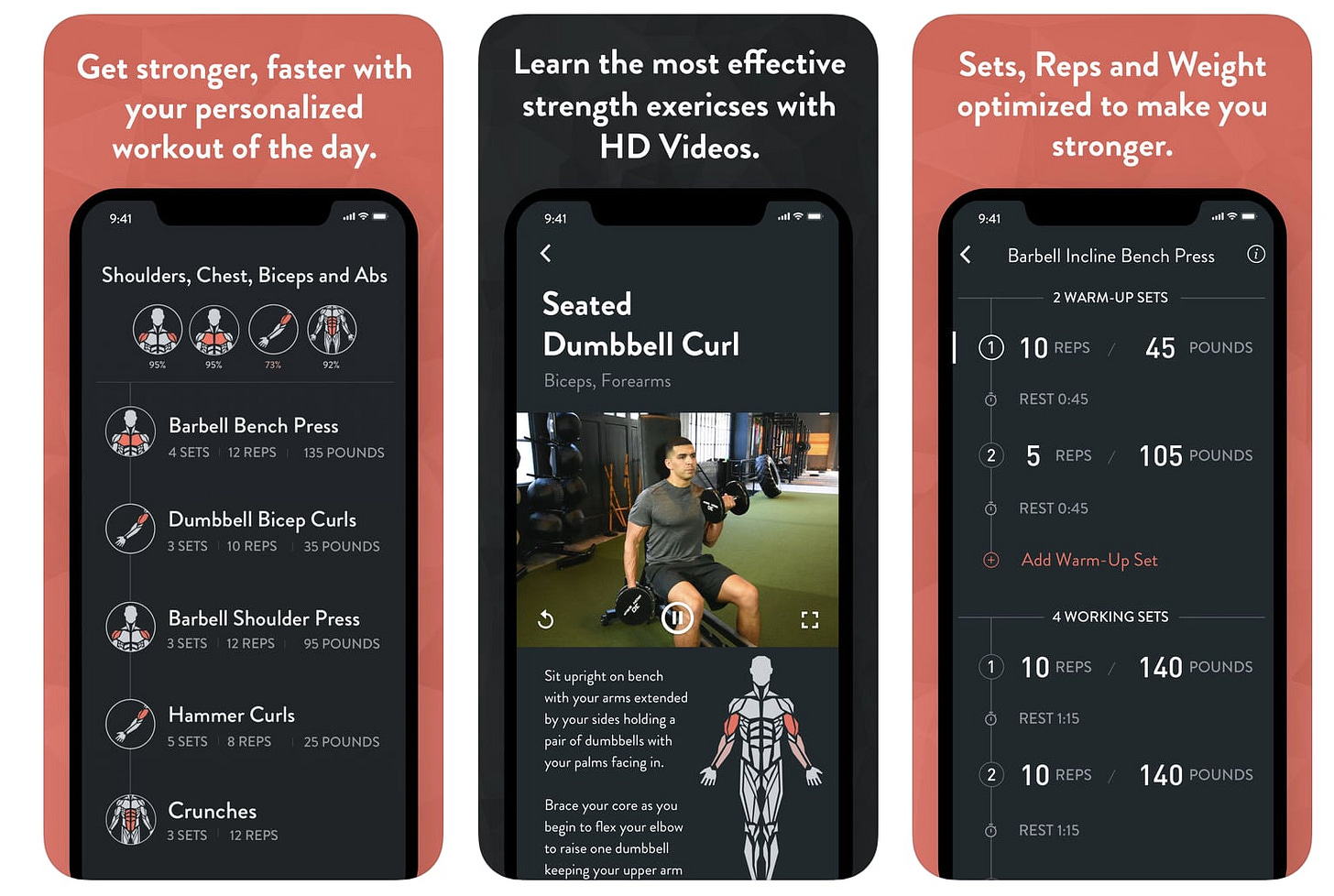 I started and stopped using Fitbod last year, but would still highly recommend it to literally anyone. You set up your goals & what equipment you have access to, then it pumps out a fully cohesive fitness plan for you. I believe it's $10/month.)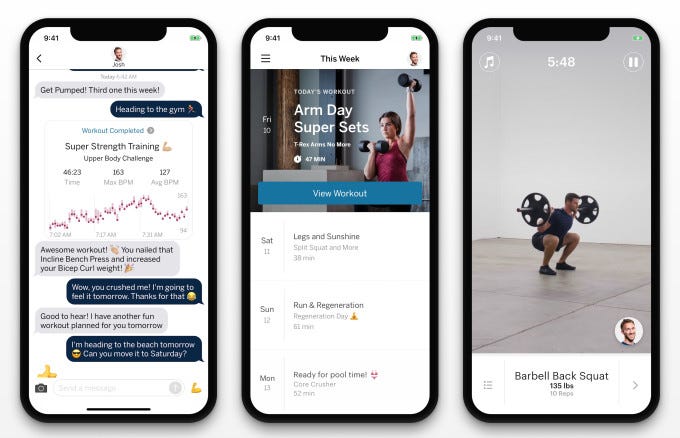 This app is called Future, and it's…not for the faint of heart. Number one, it's extremely expensive ($150/month) but it has been a huge game changer in my health. You take a quiz when you sign up that matches you with a real life personal trainer who has legitimate professional experience. For example, my beloved trainer, Nick, was a coach at Purdue. He sets up a plan for me every week, taking into account my schedule and access to gyms. He also sends me messages bugging me to workout, and look, he's adorable which motivates me, ok????
Having an actual person holding you accountable is a wonderful (and horrible) thing, and I can confidently say that I have worked out at least twice as much in the last three months than I would have without it. Plus we have great banter:
Apps/companies giving you free ish during the quarantine:
Nike Training App - free access to premium workouts

Peloton - free 90 day trial (more than just cycling workouts, no bike required. I think.)

OrangeTheory - free workouts online, no crazy equipment required

Barry's Bootcamp - free online workouts
TELEVISION, BABY!!!
Old Faithfuls:
Schitt's Creek (If you haven't watched yet, might I suggest a global pandemic be the perfect time to binge this literally flawless show???? The final season is wrapping up right now and I'm going to be very emo when it is all over.)

Frasier (just fucking watch it already and I'll stop talking about it) (no I won't)

Ozark (season 3 just dropped out of nowhere and I am trying to write this quickly so I can go watch it)

Catastrophe

One Mississippi (get to episode three to get hooked, I promise)
New Discoveries:
I'm going to choose to find it endearing that I plug shows that were released more than two decades ago. I've been told to watch West Wing for years, and finally got around to it. I'm not going to tell you why you need to watch something that is regarded as one of the best television shows ever created, but I will give you four words that might push you in the right direction: young. hot. Rob. Lowe.
Trust me, I feel as uncomfortable putting that photo in my newsletter as you feel looking at it. But Dave on Hulu is…perfect. It's incredibly vulgar and at times horrifyingly sexually graphic, but holy SHIT it is hilarious. For those of you who don't recognize that man coming out of the pair of floral boxers, it's Lil Dicky. The show is (I guess?) semi-autobiographical, and follows aspiring satirical rapper Dave aka Lil Dicky as he tries to build a legitimate rap career. The show is stacked with cameos by famous rappers, and is sprinkled with really heartwarming plot lines about modern romance and mental health. Weirdly, a show about a rapper's genitalia ends up being really beautiful.
Hey, it took me less than a year to watch this one and that is a SUCCESS in Lily Zacharias terms!! If the tagline of Euphoria is "feel something" like this photo implies, then that is a VAST understatement. If you're already pretty bummed out about life, I wouldn't suggest watching—the first episode is so jarring that my roommate had to leave the room. But if you can stomach watching high schoolers do drugs and make incredibly questionable decisions, you will be instantly hooked. It kind of reminds me of Skins now that I think about it, but with absolutely stunning cinematography and scoring. This is the kind of show that will surely go down in television history, and one that we will protect our children from watching at all costs.
Not watching Love is Blind during a global pandemic is like not watching West Wing until 2020. Don't make the same mistake I did, bitches.
Documentaries
Old Faithfuls:
Dear Zachary (I don't know if I have actually put this in a GMB before because I watched it in college, but I have watched it three times and it never fails to bring out every human emotion. It's truly a devastating story, but I would put it on my top 10 list of any show/movie/documentary ever produced. I love it.)
New Discoveries:
Yes, it's from 1991. Leave me alone! If you watch any form of Drag Race or have ever used words or phrases including: "shade", "serving __ realness", "___ queen", or have ever used this gif…
…then Paris is Burning is required watching. It documents the underground ball culture in late-80s Harlem, and illuminates the struggles of queer and trans women of culture. (You'll find that a lot of the things they talk about are still issues today.) It's heartbreaking, delightful, fascinating, and mind blowing. All the hallmarks of a great doc, baby!
Crip Camp combines archival footage from the 70s with modern interviews with the subjects of the original film and it. is. stellar. It starts as a slice of life of a summer camp for youths with disabilities, but ultimately paints a portrait of the fight for disability rights in America. The film shows a side of history that was not taught in schools and will undoubtedly challenge your thinking on disabilities.
This Quarantine on Twitter:
does anybody have arts and craft ideas to entertain a restless child with a limited attention span, she is 27
We're legally not allowed to leave our houses and I still don't have time to watch the Irishman
Alright, that's all for now, bitches. I have many more things to plug but am almost near my draft limit. I guess niche facebook groups about Zoom calls will have to wait for next time! Keep an eye out for some special editions of GMB coming up—including guest writing spots by beloved loyal bitches.
Stay safe, stay distanced, stay in touch with your friends (and me!!) Speaking of which, you can now leave comments! Let me know what's been keeping you busy during quarantine, or just general thoughts about life in semi-isolation.
Until next time,
xo
Lily
Hey, wanna do me a favor? Click that little heart icon. It lets me know you liked this newsletter, and helps me get it out to more people. 🖤